I remember what it was like when I was first starting out performing in local showcases in Dallas. Everyone else made it look so easy.  
Seems like a lot of artists in the showcases were blowing up and had new people coming out every week without any problems. 
But Not Me. 
I was always getting tripped up by the end of my performance. And once I started to really pay attention to what others were doing, I soon learned that they too were making the same marketing mistakes. 
Now if you're a New Local Artist, I can almost guarantee you're already making these mistakes – or if not, then you're going to be making them, soon.
And once you start making these mistakes, you're going to find out that making music is time-consuming, expensive, and even painful. 
Unless, of course, you learn how to avoid these mistakes. 
So forget about trial and error. Forget about learning this stuff the hard way. Instead, learn from my mistakes and save yourself a lot of time, grief, and money.  
Read on…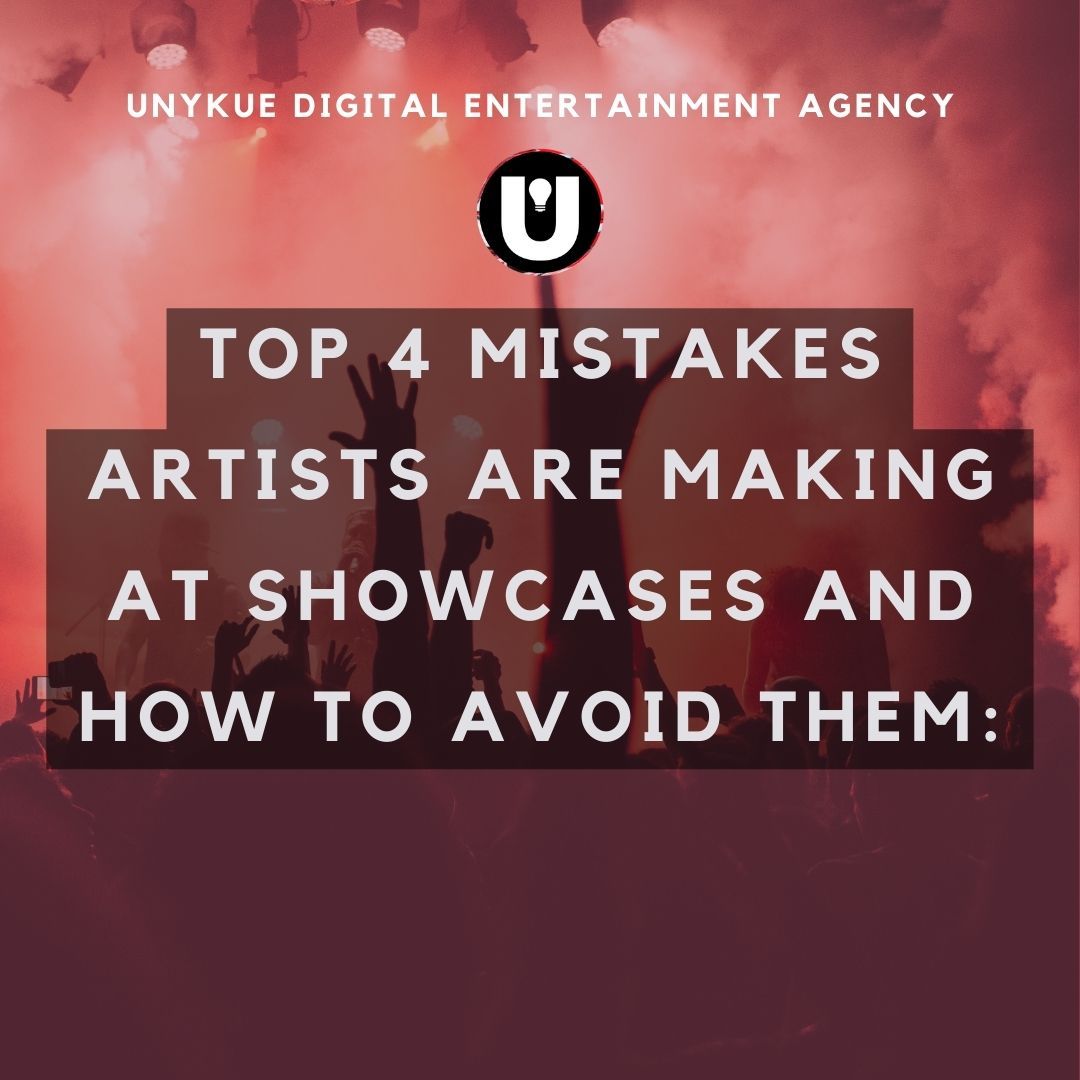 Mistake #1: No Introduction 
Almost everyone I know who performs in showcases ends up making this mistake. When the DJ Says, 'Let's give it up for RapBadGuy!!!!' and the crowd gives that awkward "Who is this guy?" clap, that's your opportunity to grab their attention with something spontaneous. Missing this moment can make even the best musicians seem undesirable. 
Mistake #2: Not Talking To People 
If you ever went to a showcase and stood silently in the crowd until the host called your name to hit the stage, then you were probably experiencing some social anxiety, which a lot of creators have developed since COVID. But, Not engaging in conversations, taking pictures, and creating memories with strangers will keep you from building your fan base.  
Mistake #3: Not collecting contact info 
I made this mistake not once but a million times when I was starting out. So let me save you from doing the same thing. Build an email list. Not everyone has the same social media, but everyone has an email address. Your email list will help you stay in contact with your fans and can be used for marketing campaigns for your future shows and releases.  
Mistake #4: Leaving Your Fans with nothing to remember you with 
I've saved the best for last. That's because not leaving the crowd with something to remember you with is like wasting your talent (and time). Most showcases and open mics feature a variety of artists, meaning you can EASILY be forgotten after 3 artists. However, you can stay on the Audience's mind simply by passing out a postcard or business card with your social media information. 
In summary… 
Give yourself a pat on the back for even reading this post, because most musicians don't. Because now that you know the top 4 mistakes and how to avoid them, you'll be miles ahead of all the other people who're complaining about unfair showcases and Janky Promoters. 
So take this newfound knowledge and confidence and have a great show! 
Register Your Business for FREE 
Attend the Learn & Sip Business Showcase